Stimulating a Sustainability Mindset in Engineering Education
CEEA/ACEG 2021
THEME & GENERAL INFO
The Annual Conference of the Canadian Engineering Education Association will be virtual this year and hosted by the Faculty of Sustainable Design Engineering at the University of Prince Edward Island on June 21-23, 2021 with the theme of "Stimulating a Sustainability Mindset in Engineering Education".
This encompassing theme incorporates key elements of what sustainability means in engineering education, to engineers, and to the future of the Engineering profession: sustainable design, sustainable society via diversity, community, empathy, and accessibility, sustainable earth via stewardship of resources, sustainable work via the interdisciplinary integration of traditional engineering disciplines and between the social sciences, sustainable approach of professionalism, reflection, equity, inclusion, and effective communication.  When we come together as a group of Canadian engineering educators in beautiful PEI, we look forward to the conversations and discussions on what sustainability means in engineering and what a sustainability mindset in engineering education means for the future.
Important Dates: 
Abstract submissions open: October 12, 2020
Extended abstracts for all types of presentations deadline: December 11, 2020  January 11, 2021 (reviews starting December 18, 2020)

Notification of acceptance of abstracts: February  1, 2021
Workshop proposals due: February 5, 2021
Full paper submission for peer review deadline: March 1, 2021  March 8, 2021
Feedback provided to authors of full papers:  March 26, 2021  April 19, 2021
Registration opens: April 2, 2021
Submission of final, camera-ready papers: April 5, 2020 May 5, 2021
Early-Bird Deadline: May 7, 2021
Registration Deadline: June 4, 2021
CEEA-ACEG Workshop Day:  June 20
Conference Dates:  June 20-23
IEER/IET Workshops:  June 18 and June 25
Live program link: https://eventpilotadmin.com/web/planner.php?id=CEEA21
All registrants will have received their access codes and links to the conferene from the email CEEA ACEG 2021 <[email protected]  If you have not recieved your code or links please contact your IT department to allow that email past quarantine or spam folders.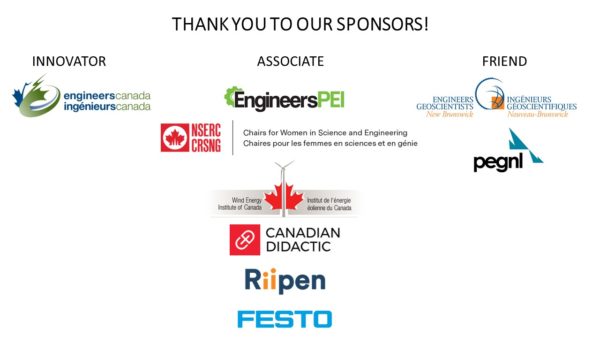 Charlottetown, PEI
June 20 - 23, 2021
Introducing our 2020/2021 President
Alex Czekanski
Associate Professor – Lassonde School of Engineering, York University
NSERC/Quanser Chair in Engineering Design for Innovation
P.Eng. PhD, MBA
Partners & Initiatives
We collaborate with other organizations to bring awareness, funding and education to all areas dedicated to Engineering Education. Click on a logo to learn more about each partner.