CEEA/ACEG 2012 CONFERENCE Speaker
CEEA 2012 – Examining Future Directions in Engineering Education
CEEA welcomes Terry Fallis
Join us the evening of Tuesday, June 19, 2012 for a special conference session presenting award winning author Terry Fallis!
Where can an Engineering Education Take You?
I earned an engineering degree but have never practiced engineering in the formal, technical sense. I have no regrets about the tough years I spent getting my B.Eng. In fact, I love wearing the iron ring. I truly believe my engineering education has been a significant asset in my career in politics/government, public affairs consulting, and more recently as a novelist. The methodological approach to problem solving, the discipline, the work ethic it engenders, are all extraordinarily valuable whatever career you've chosen. I don't know where I'd be without my engineering education. More importantly perhaps, I don't know who I'd be.
Join us on Tuesday, June 17, 2012 at the University of Manitoba - there is no charge for this event however registration is required! Please register by email at ceea2012@umanitoba.ca or by phone at (204) 474-9722 and Bring a Tin for the Bin for the U of M Student Food Bank.
About the author: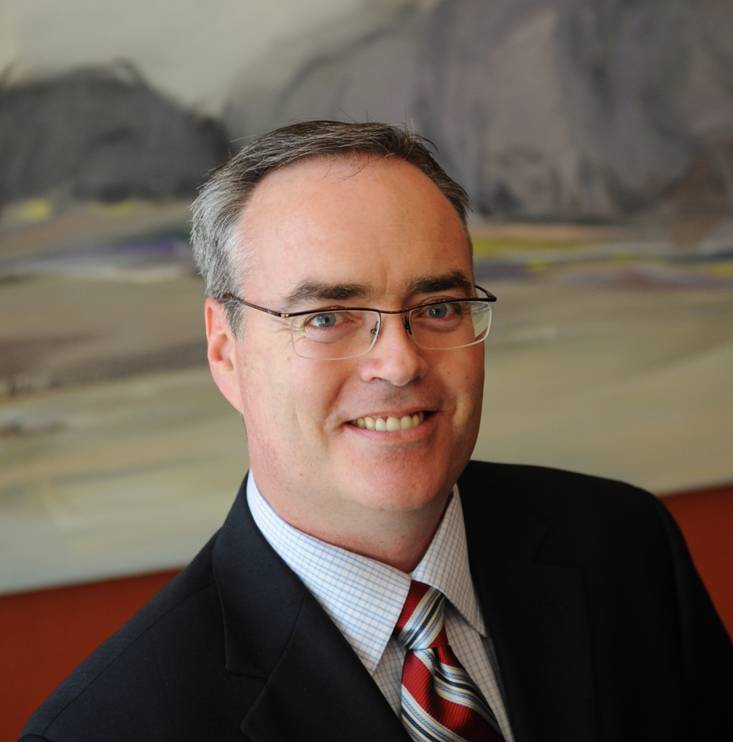 Terry Fallis is the author of The Best Laid Plans, and The High Road, satirical novels of Canadian politics. His debut novel (TBLP) was originally self-published in 2007 and won the 2008 Stephen Leacock Medal for Humour. Then McClelland & Stewart published TBLP in September 2008. He also won the Gold Medal in the Independent Publisher Book Awardsin the Regional Fiction – Canada East category. In 2010, the Waterloo Region chose The Best Laid Plans as the One Book, One Community selection. In February, 2011, The Best Laid Plans was crowned the winner of CBC Canada Reads as the "essential Canadian novel of the decade." In November 2011, CBC-Television announced that The Best Laid Plans is indevelopment as a six-part TV miniseries.
McClelland & Stewart published the sequel to The Best Laid Plans, called The High Road, in September 2010. It was a finalist for the 2011 Stephen Leacock Medal for Humour, in April, 2011. McClelland & Stewart will publish Terry's third novel, Up and Down, in September 2012.
Terry Fallis earned a Bachelor of Engineering degree from McMaster University (1983) where he became engulfed in university politics and somehow persuaded the undergraduates to elect him President of the Students Union.
After graduation, he turned his back on engineering and joined future Prime Minister Jean Chretien's full time staff for the 1984 federal Liberal Leadership campaign.
He served on the political staff of the Liberal Minister of State for Youth, the Honourable Jean Lapierre, in the short-lived cabinet of Prime Minister John Turner. He stayed with Lapierre as his Legislative Assistant in opposition (1984-85) following the landslide victory of Brian Mulroney and the Progressive Conservative Party.
Terry returned to Toronto in 1985 as Legislative Assistant to the Honourable Robert Nixon, Treasurer (now called Finance Minister) in the newly-elected Liberal Ontario government led by Premier David Peterson.
For nearly eight years (1988-95) after leaving provincial politics, he was a government affairs and communications consultant with the international PR firm, Hill and Knowlton, including stints as Vice President running the Ontario government affairs group and finally President of Berger & Associates, a Hill and Knowlton subsidiary.
In 1995, he co-founded Thornley Fallis with Joe Thornley, a full service communications consulting agency with offices in Ottawa and Toronto. Terry is also co-host of the popular business podcast, Inside PR.
For more than 20 years, Terry has counselled corporate and government clients on various fronts including crisis communications, media relations, issues management, marketing communications, public opinion polling, public affairs, stakeholder relations, etc. He has also written speeches for CEOs, cabinet ministers, and other community leaders.
Terry has sustained his involvement in politics and has hosted and produced podcast series for Liberal candidates Michael Ignatieff and Rob Oliphant.
A homebuilt hovercraft plays a supporting role in The Best Laid Plans. Terry has always had a thing for hovercrafts. Here's the hovercraft Terry and a classmate designed and built in 1975, when they weren't yet old enough to drive a car. (to view photo please see the following link: http://terryfallis.com/about-the-author/
Terry is a sought-after speaker, sits on a number of boards, and lives in Toronto with his wife and two sons.