Ressources
Mini-Grant
Les membres de CEEA-ACÉG ont accès à une réserve de financement par le biais de nos mini-subventions, introduites pour la première fois en 2021. The purpose of the mini-grants is to promote SIG and membership engagement, knowledge building, and growth of community. Funding is subject to budget availability and it is released through an application process. Pour plus d'informations ou pour introduire une demande, voir le formulaire « Mini-Grant Application Form.docx » à remplir.
Ressources communautaires anti-racisme
Il reste encore beaucoup à faire au sein du CEEA-ACEG et des institutions partout au Canada pour rendre l'enseignement du génie plus inclusif et équitable, en particulier par le travail et les actions antiracistes. L'EDI SIG (Groupe d'Intérêt Spécial Équité, Diversité et Inclusion) travaille avec CEEA-ACEG pour rassembler des ressources antiracistes auprès d'établissements d'enseignement supérieur et d'organisations affiliées en tant que ressources pour nos membres.
Si vous souhaitez ajouter les plans d'action et les ressources de votre institution à cette liste, veuillez remplir ce formulaire où vous pourrez télécharger des documents et fournir des liens.
Pendant que nous créons notre index, veuillez prendre un moment pour passer en revue la richesse des informations recueillies par le American Society of Engineering Education (ASEE).
Ces documents de 2 pages ont été revus par des membres du réseau E-CORE/CIEL afin de garantir une information de haute qualité et un guide concis et facile d'emploi.
Ces ressources ne suivent pas nécessairement le format des guides pratiques (elles comptent plus ou moins de deux pages, ne sont pas révisées par le réseau E-CORE/CIEL, etc.), mais elles offrent des renseignements plus détaillés sur des sujets importants liés à la formation virtuelle et à distance, et ce, dans un format de grande qualité.
Ces listes de contrôle succinctes sur des sujets importants liés à l'enseignement virtuel en ingénierie peuvent être utilisées par les enseignant·e·s de toutes les disciplines.
| | | | |
| --- | --- | --- | --- |
| | Course Design Checklist | | Supporting Student Mental Health in the Virtual Classroom |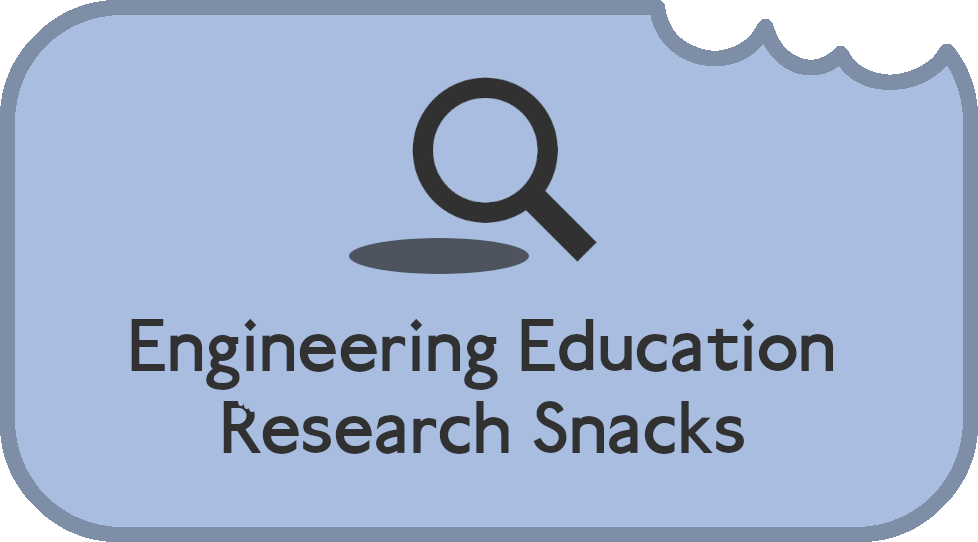 Documents synthèses sur la recherche en éducation en ingénierie (REI)
Le réseau E-CORE/CIEL, en partenariat avec Susan McCahan (Université de Toronto) et plusieurs membres de l'Institute of Engineering Education Research (IEER), vous propose ces documents synthèses sur la REI. Ces documents d'une à deux pages peuvent servir soit d'introduction pour les nouveaux chercheurs, les nouvelles chercheuses et les personnes inscrites aux cours d'été, soit de piqure de rappel, même pour les chercheurs et les chercheuses chevronné·e·s.
Les tableaux ci-dessous contiennent des liens vers du matériel didactique sous forme de ressources éducatives libres (REL). Ces documents sont destinés à une diffusion élargie et ont le statut d'œuvres en usage partagé (licence de Creative Commons). Pour en savoir plus, consultez le guide pratique CIEL sur les REL et les licences de droits d'auteur de Creative Commons.
Cliquez sur les titres ci-dessous pour afficher le tableau qui comprend les liens pertinents. Si vous avez des suggestions de liens à ajouter à une section, écrivez-nous à l'adresse [email protected].
Toutes les publications pour CEEA / ACEG sont archivées sur le système de bibliothèque de l'Université Queens.
novembre 02, 2022
Proceedings of the CEEA-ACÉG 2022 13th Annual Conference
The Canadian Engineering Education Association (CEEA) – Association canadienne de l'éducation en génie (ACÉG) is a membership driven organization whose mission is to « enhance the competence and relevance of graduates from Canadian Engineering schools through continuous improvement in engineering education. »  The manuscripts in the 2022 Proceedings were submitted for presentation at the 2022
Carrières
No posts